Click on Shop Hoagies' Page before you visit your favorite on-line stores including Amazon and many more of your favorite stores. Thanks for making Hoagies' Gifted community possible!
Donations
Your donations help keep Hoagies' Gifted Education Page on-line.
A Road Taken: One Family's Journey Through an Educational System
What kind of aids and barriers were evident?
Our 12-year-old 8th grader took the bulk of his courses at the local high school. To maintain contact with his age peers, he was bused to the middle school two days a week to eat lunch with his friends, practice in the school band, and take gym and health classes. This was part of a succession of unique acceleration strategies created each year. The efforts to accommodate his academic needs within our school system were born out of a combination of circumstance, luck, and cooperation. Though the path was not always smooth, our son was well served academically in our town. And through it all, with willing and, at times, not-so-willing teachers and administrators, we came to realize that a child's intelligence alone is likely not enough. It is also helpful if the child possesses social awareness, humor, and confidence.
The work my husband and I do requires familiarity with giftedness and gifted education. Hence, we have been able to follow our son's academic experiences with the benefit of our professional knowledge. While our town likely would not show up on anyone's radar screen in the realm of gifted education, it has a strong reputation for its accommodation of children with special needs, such as physical, emotional, or learning disabilities. I doubt that it was intended that gifted students be included in these special needs, but we found this to be a coincidental and happy outcome of our school district experience.
As many of the teachers in the primary school are trained to work with students with unique learning requirements, they are accustomed to developing individualized instructional strategies. They intuitively understand that a student with intellectual talents also requires a specialized curriculum and approach. Thus, when the 1st grade teacher recognized our son's capabilities, he devised a program to help accommodate the child's needs. The teacher regularly kept us and the assistant principal informed. We were fortunate to have this highly regarded administrator whose involvement enabled a continued commitment to maintaining relevant educational programs over the next several years.
<![if !vml]>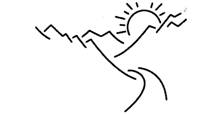 <![endif]>Our son was grouped with the 3rd graders in his integrated 2nd/3rd grade class. The teacher, wishing to provide appropriate materials and to make sure there were no gaps in understanding and knowledge, suggested that an intelligence test be administered. While the subtest ceilings for the test that was used (WISC-III) were too low, the test results and our son's school performance made it a foregone conclusion that he would skip 3rd grade and enter the district's school for 4th and 5th graders the following fall.
The experience at this next school proved to be generally positive. Almost two years later, in the spring preceding entry to middle school, the 4th/5th grade school principal volunteered to introduce us to the middle school principal. It was in middle school where the challenge to accommodate a gifted student truly began. It would have been simplest to have accelerated our son another year, but all of us involved in the decision were concerned about the widened age differential between him and his potential classmates if he jumped ahead another grade. It was agreed that he would begin middle school as a 6th grader. Because of our son's reputation and perhaps because of the presence of his current principal at our joint meeting, the middle school principal suggested that a few advanced courses be added to the typical 6th grade classes, expressing optimism that scheduling difficulties could be overcome.
In reality, scheduling posed a big problem for the middle school principal. Although she had offered her services to try to make advanced classes available, it became clear that she was hesitant about burdening her faculty with any such specialized program. She was also leery of opening her administration to requests of other parents advocating for their children who are gifted or, in some way, outside the mainstream. Thus, in our next meeting, the principal was less receptive to addressing scheduling challenges than she had been earlier. If our son were to take any advanced classes, he would have had to be prepared to miss certain core courses every week. Given this new situation, we agreed to reconvene in a few months to allow our son to experience and assess his new environment before deciding to embark on an individualized program of study.
That introductory experience lasted through the first term. The 6th grade teachers were enthusiastic about their new student, but the school's heightened emphasis on standardized testing, especially in assessing the school's efficacy, created an atmosphere that limited flexibility and dampened intellectual stimulation for our son. In addition, the middle school program steered away from the one-class-for-core-subjects format of elementary school and moved to the high school model of separate classes for each subject. This caused scheduling challenges for any student qualified to pursue advanced courses in conjunction with in-grade classes. We realized that if scheduling and its inherent inflexibility was the main barrier toward developing a more appropriate program, perhaps we could help to clear the way. We met with the principal and the math teacher and offered to tutor math at home to create time for an upper level class in history, foreign language, or anything else that could sustain our son's interest and also be feasible for the school.
We learned that the principal had never looked at our son's file, but the legitimacy of our situation was established when she saw our son's intelligence test results, and, perhaps as a consequence, she passed the decision-making responsibility to others. Over the next two months, the superintendent, assistant superintendent, guidance counselor, director of special services, and school psychologist all became involved, but with little progress. Ultimately, it was only the teachers, who were the most directly involved in the educational efforts, who bore the greatest burden of any adjustment, and who expressed the most willingness to help with the accommodation. It was this positive attitude that kept the options on the table.
"The efforts to accommodate his academic needs within our school system were born out of a combination of circumstance, luck, and cooperation."
Three quarters of the school year had passed by the time school officials presented a proposal to us: Our son could withdraw from the 6th grade social studies and math courses and be placed in the ongoing 8th grade American history and first year French classes. To enable the scheduling, he would have to be in multiple sections in each course, requiring him to adjust to several sets of older students simultaneously. He could fulfill his math education at home. We agreed to the plan which turned out to be an overall rewarding change. Accustomed to unusual programs provided to him in his previous schools, our son adjusted and performed well in his 8th grade classes. Emotionally, he felt comfortable with older students who treated him as a peer and with teachers who validated his abilities.
But now it was apparent that the school district, by following its own precedent, was apprehensive about the potential not only for other parents to seek special services or programs for their talented children, but also for the schedule to again be disrupted in accommodating these students. Nobody disputed our son's academic abilities or his maturity to handle the pace and challenge of an accelerated program. However, the recurring theme of administrators' arguments was the need to "update" our son's IQ test to be able to "justify" the continuation of his special program to teachers, administrators in the high school, and other parents. To us, the district's insistence on administering another IQ test made us suspect that the district either intended to use the scores our son would achieve as an unofficial cutoff for other talented students or that it thought that the earlier scores might not be replicated. This could allow the district to end its accommodation altogether.
Throughout our dialogue with school officials and the superintendent's office, we maintained that while we would allow the administration of necessary achievement tests needed for course placement purposes, we required a more cogent rationale for further intelligence testing. We finally offered our permission to the school district to again administer an intelligence test provided the district would classify our son as a "special needs" student who would then qualify for full accommodation of his educational needs under our state and federal laws. The administration would not agree to these conditions. On the day before the 7th grade classes were to begin, we were told that unless we would submit to having our son re-assessed with an IQ test, provision of higher level courses would not be guaranteed. This meant that our son would have had to repeat his year or even enroll in classes at levels two years behind him.
This sudden ultimatum caught us by surprise. Aside from what we perceived was the district's fear of a flood of' bothersome requests from other families looking to accommodate their children, we wondered about the families whose children legitimately warranted special accommodations, even beyond giftedness, and who might never be heard. In our town, we understand there has been very little abuse of the school system and the resources and programs it offers students' families. In the end, I believe that the superintendent realized that the situation presented to us was inherently unfair. Within hours of our meeting, he rescinded the school district's demand for a re-test and allowed our son to continue with his course of study.
"Though the path was not always smooth, our son was well served academically in our town."
The 7th grade year was positive, thanks to the support extended by teachers and students alike. Nonetheless, we mapped out possible programs for 8th grade when advancement to high school level courses would be made. At this point, both the middle and the high school principals were open and obliging. A convenient morning course rotation at the high school mitigated scheduling conflicts, aiding officials from middle and high schools and the district's education department as they worked together on an arrangement that provided the best of all worlds. Inspiring teachers and thoughtful students welcomed our son in the high school freshman honors program, while the opportunity to maintain friendships with peers and perform with a masterful band director at the middle school enabled balance and fulfillment.
We feel extremely fortunate about the experience provided by our school system. Our community has a wide spectrum of income levels, and we think this diversity contributes significantly to the tolerance that is evident in all of our town's school environments. In high school, there is little pressure to conform to a particular mold or to pursue a certain type of college experience. For those who seek knowledge and intellectual engagement, there are capable teachers committed to both their work and their students. In fact, such teachers may be found throughout the system to the benefit of all. The educational experience for our son also engendered a heightened awareness of the process of change and compromise, helping him develop as an individual and maintain a healthy attitude in many other areas of his life. He is now a senior who has essentially exhausted his high school's courses. Yet, with the consideration and endorsement of current administrators he is able to pursue independent studies with outstanding teachers, a college course, and an off-campus internship while remaining active in high school activities.
_________________________________________________

Patsy Kumekawa has served as an administrator in universities and independent schools. She is a founder of' Scholar Search Associates, a firm that establishes relationships between schools and organizations supporting and advocating for families with gifted children.

Email: ssa@scholarsearchassoc.com

Understanding Our Gifted, Winter 2008, pp. 14-16.
Reprinted with Permission: Open Space Communications LLC. www.openspacecom.com / 800-494-6178.